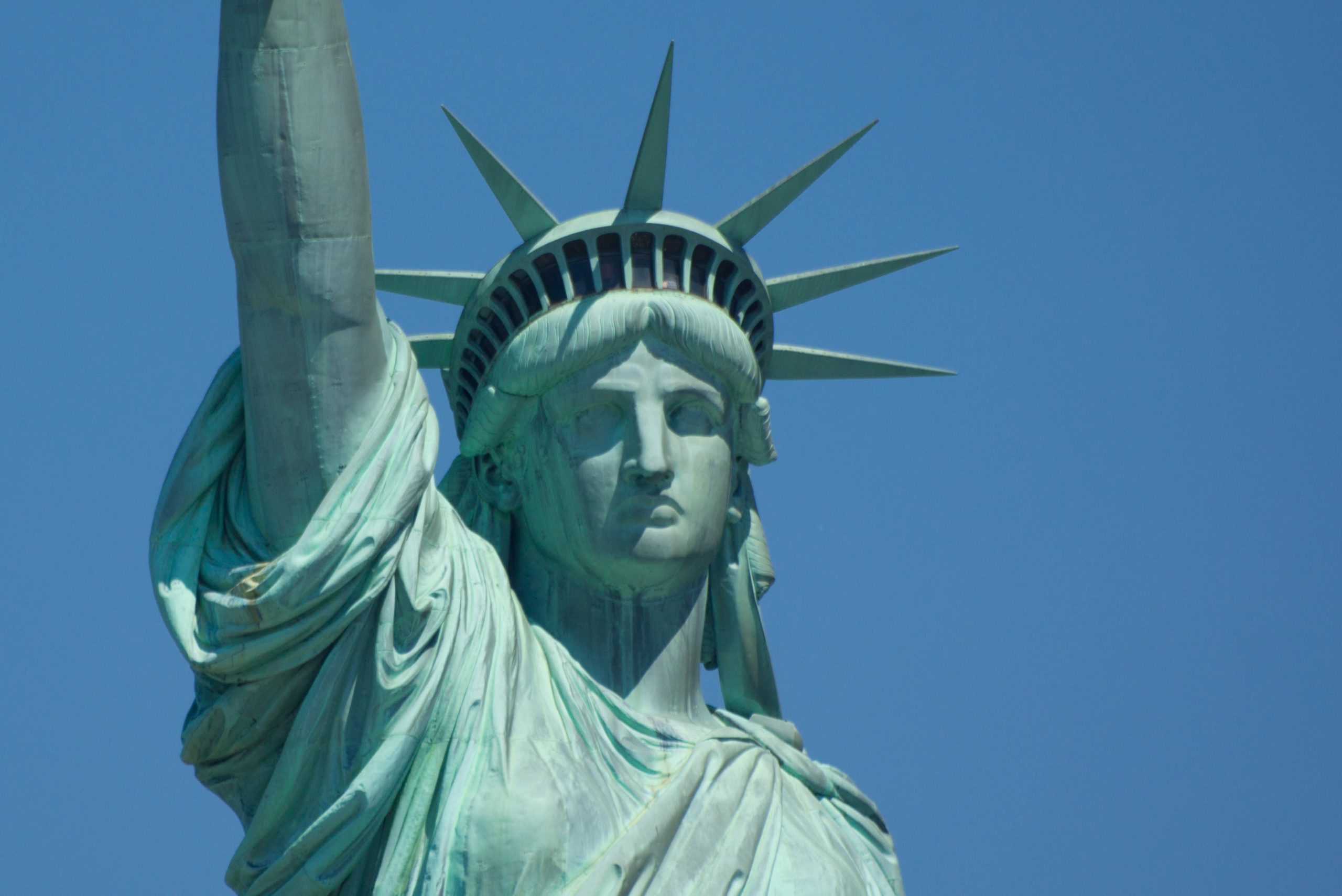 Best Picture Books to Help Explain the U.S. Capitol Riots and Insurrection to Children
Author's Note: Originally posted January 16, 2021 and reposted Summer 2023 due to continued relevance
Recently we have all been exposed to some disturbing images of the U.S. Capitol being invaded and looted, of an angry mob storming the building in an attempt to overturn the results of a free and fair election. It was an insurrection, incited by the president and his political allies. Shots were fired and five people died. Bombs were found and members of Congress threatened. The House and Senate chambers, as well as representatives' offices, were forcefully entered. A police officer was bludgeoned to death with a fire extinguisher, another beaten by the mob — causing him to have a heart attack — and many others injured.
It is hard enough for adults to process this traumatic event, much less children, but it is our responsibility as adults to help kids understand what happened.
It is also our responsibility to talk to kids about why it happened. Responsibility lies with the president and others in public office, who lied to the American public, telling them there was widespread fraud in the presidential election when there was not. These elected government representatives attempted to disenfranchise many thousands of Black voters in the process.
And it is our job as adults to help kids cope with their feelings after such a shocking and scary event and to help them cope with the trauma they may be experiencing.
So, our team of teachers and librarians at
Best Kids' Books
selected a group of picture books to help you explain and explore issues related to the insurrection at the U.S. Capitol on January 6, 2021. These include:
-Democracy vs. authoritarian government
-The electoral college
-Lying vs. telling the truth
-Disenfranchisement of Black voters
-Fear and b

ravery
-Coping with feelings
-Mob rule and v
iolent uprising
-Dealing with trauma 
We hope these are helpful to you as you work to support the children in your lives.
Democracy vs. authoritarian government

Simply put, we adore this book. Its poignant message: "Liberty and freedom from oppression are not things you get or grant by standing around like some kind of statue. No! These are things that require action. Courage. An unwillingness to rest." This book urges us as Americans to stand up for our democracy, and it could not be more relevant now.
This book gives us a lot to think about: "In welcoming the poor, the tired, the struggling to breathe free. She is not content to wait." Prescient words which strike at the heart of our national values and stir us to action.

This classic book was first published in 1958. In the first story featured, Yertle the Turtle, we are reminded of the futility of authoritarian rule and the heroism to stand up to it. Yertle the turtle stacks up all the other turtles to serve as his throne, until one little one named Mack gets fed up. A fantastic entrance to talk to your children about the difference between kings and presidents, authoritarian rule and democratic rule.
The electoral college

Grace sees a visual of all the male presidents over time and says she wants to be president! She is deflated when her classmates laugh at her, so her teacher holds an election. She runs against a white boy from another class, and barely wins when the last boy to vote changes his mind and votes for her. Great to use to teach kids about the electoral college, white male privilege in American politics or voting. A gem.
Lying vs. telling the truth

This story is about a little girl unfairly having something of sentimental value taken from her, and the way she gets it back. It is about so many things: fairness, the meaning of a true friend, having the confidence to identify as someone different than your peers, being in a new place with people you don't know yet, and also being able to go to a trusted adult for help when needed. We are grateful for this well-told tale.

In this Chinese folktale, a small boy overcomes his fear of being singled out and ashamed in front of his peers. Ping's story will help little ones see the value in telling the truth. This story is inspiring, and the delicate, detailed illustrations perfectly capture the mood and setting of the story.
Disenfranchisement of Black voters

Part of the story of the U.S. Capitol riots has to do with elected government officials attempting to disenfranchise many thousand Black voters. The history of this practice can be explored in this moving tale of one family's search for justice. In the book, a young boy named Michael watches as his grandfather goes into town to vote for the first time. Michael is proud as he watches his grandfather go, dressed in his best suit, but he also struggles to understand why his family is treated differently. This book could be helpful in starting a conversation with a child about civil rights and disenfranchisement.
Fear and bravery

Three little owl babies wake up in the middle of the night to find that their mother is gone. They immediately begin worrying and wondering about where she is, but they soon discover that there is nothing to worry about — because their mama always comes back. This soothing book is perfect to share with a child who has similar separation anxiety, or really any small child who needs reassurance that the adults around them are reliable.

This book is a wonderful reminder that fear is not a bad thing…it serves a very important purpose, and we are grateful for it. It's only when our fear gets so big that it interferes that we may want to find ways to manage it. The little girl in this story has always been friends with her fear, who often is so small it fits in her pocket. After moving to a new country where she doesn't speak the language or have any friends yet, she sees her fear grow and grow. Share this selection with your little one and find out how she works it out.

Velma Jean is the bravest person in Ruby Jean's family. She says so herself, and everyone counts on her bravery time after time. Ruby Jean sometimes wishes she was her sister, so she could be brave too. When a tornado sweeps through their area, it turns out that Ruby Jean may be a whole lot braver than she ever gave herself credit for.
Coping with feelings
This touching and powerful book from one of our favorites, Oliver Jeffers, is about big feelings, and about finding joy and wonder that may have gotten lost. Sure to become a classic, this story speaks to many situations and to many different ages.
With simple text and fascinating artwork, this book portrays examples of "holding each other up" by listening or sharing experiences. A great book to use to as part of a lesson on kindness and compassion — and how a family or community can support each other in times of trouble.

This story — about Whimsy trying to figure out what to do with her load of heavy stones — is a brilliant metaphor about how it feels to carry around the feelings we have after something happens. After trying sweeping them under a rug and sailing them out to sea, she learns how they are much more manageable one at a time and with help. The illustrations are fascinating, and the formatting keeps us glued to the story.
Mob rule and violent uprising

The riots at the U.S. Capitol have been compared to the violence of Kristallnacht, "the Night of Broken Glass," which preceded more dangerous white supremacist raids — particularly in a video by former California Governor Arnold Swarzenegger, who grew up in Austria.
The horrors of the Holocaust, in particular Kristallnacht, the beginning of ethnic cleansing, is a painful topic for young children to grasp. This book illustrates the before and after effects of the Nazi raids from the perspective of a stray cat. This unassuming stray animal loves following Sophie and her friend to school, eating their crumbs along the way. Everything changes one night when the raids begin and Benno the cat never sees Sophie again. The men in brown shirts begin raiding homes and burning synagogues, changing the landscape of Berlin and the lives of all its inhabitants, including Benno. The afterword and bibliography at the end of the book help parents add more information about the events in the story.
A young boy lives in a town that has been reduced to black-and-white rubble, but one day he sees a tiny green sprout of a plant. He cares for the plant, and it gives him hope and beauty in a time of darkness. Although the story is realistic about the horrors of war, it is not overly violent, making it suitable to read with children who have learned about war in school or who have questions about something they see on the news.
Dealing with trauma

This story is simple and straightforward — and shows little Sherman the raccoon getting support from a counselor to help him resolve his feelings. He has witnessed something that has brought up lots of big feelings.

This book, often used in therapy with children recovering from PTSD, tells a matter-of-fact story about what happens to Bart the cat after the "bad, sad and scary thing" happens. He has the support of Helping Hannah, who helps him to see himself as a survivor rather than a victim, while validating his feelings.
For more related book ideas, see our curations on:
And for more resources on this topic, we recommend: